IT Asset Disposition (ITAD) is a safe, sustainable, secure and cost effective method of recycling IT assets. Our goal is to keep your business and your customer's safe by eliminating the risk of theft or fraud resulting from data security breaches. By safely eliminating all personal data from Computers, Laptops, Servers and Storage devices we ensure compliance with data protection legislation. We provide IT Disposal, Computer Recycling, Data Destruction, Data Shredding, Installation and Decommissioning services for clients all over the world using our own security cleared drivers and fleet of satellite tracked CCTV fitted vehicles. We offer an end-to-end service for companies looking for an IT Asset Disposal partner, saving you time and money whenever you come to refresh or upgrade your IT inventory.
"IT disposal can be an expensive hassle for businesses and we aim to make it as simple and cost-effective as possible for our customers. We provide you with complete transparency throughout the disposal process ensuring to adopt a safe, secure and environmentally responsible workflow."
Andy Hughes, CTO Intelligent Servers Ltd
.
Logistics

We can organise collections anywhere in the world with flexible collection times including weekends!

ITAD

Recyling

The best form of recycling is to reuse! We have a zero waste to landfil policy ensuring nothing handled by us goes to waste!

Data Erasure

We use military grade technology to erase all data. All data wipes come with a certification of data destruction.

ITAD

Decommisioning

We use WhiteCanyon which uses military grade technology to erase all data. All data wipes come with a certification of data destruction.

Asset Tagging

As part of the collection process, we will asset tag each item so you have an audit trail for every item!

Sell to Us

We are always looking to buy your used and new enterprise IT equipment, no matter how big or small!
.
---
.
Choose Intelligent Servers as your IT Disposal Partner
.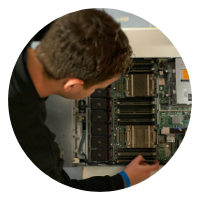 Generate Revenue from your Redundant Hardware
We can help you generate revenue from your redundant IT equipment. Our clients come to us because they know that we can take care of the entire IT asset lifecycle process. We can reclaim the value in your redundant IT equipment letting you concentrate on your business at hand. We will buy your redundant IT equipment and will take care of the whole process from collection, data destruction, refurbishment and resale. Our specialist product sales team maximise revenue through several channels. Concentrating on end users, education and many small to medium sized businesses, we purchase ex-lease or ageing assets to help boost returns and provide value to our customers. Our main focus is on remarketing Servers, Storage, Networking Equipment, Laptops and Desktops.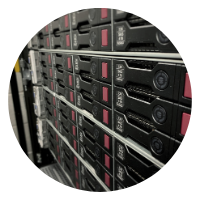 Your Data Security is our Priority
Secure data erasure is our recommended choice for data destruction. Secure data erasure involves overwriting every block of data on the data carrying media such as the hard drive with a series of unusable data. The way it overwrites is block by block multiple times passing over the data. It then verifies that the data has been eradicated. Once the process is complete the system will electronically generate a unique data destruction certificate that will verify its results this is done using a programme called WhiteCanyon. On the rare occasion that the data erasure fails, we will physically destroy the hard drive. Secure Data Erasure is our preferred method of data destruction because the process is transparent to the customer. The data destruction is verified and the data destruction certificate is unique to the serial number of the media it is destroying and is only produced if this process completes and verifies erasure successfully.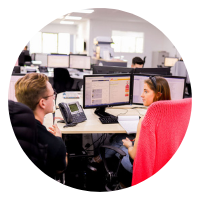 Secure Premises and Staff
Our secure premises are vetted and approved to handle Government assets and we currently have 10 SC cleared staff for your further peace of mind. CCTV, perimeter fencing and clear segregation of data bearing and non-data bearing assets all contribute to an environment of safety and security.
We use WhiteCanyon which uses military grade erasure technology to securely and permanently erase all data from hard drives. This software makes it impossible to recover any of the data on the drive. We provide certificates of data erasure for every drive that show the data has been fully erased to top National Cyber Security standard.
.
---
.
Accreditations
At Intelligent Servers, we think accreditations are important to demonstrate our technical knowledge and expertise within our industry whilst building customer confidence and trust in our products and services. That is why we have invested in ISO and Cyber Essentials qualifications to ensure we are working to the highest possible standards in every area of our business. We currently hold the following certifications:
ISO 9001 for quality management
ISO 14001 for environmental management
ISO 27001 for information security management
Cyber Essentials to confirm our extra layers of data security
Find out more about our company accreditations on our Accreditations page.
.
---
.
Compliance and Regulations
.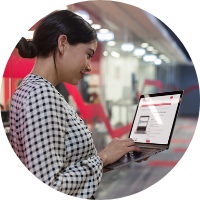 WEEE - Waste Electrical and Electronic Equipment Directive
The GDPR (General Data Protection Regulation) came into force within Europe on May 25th 2018. It replaces the Data Protection Act 1998 and places greater obligations on how organisations handle personal data. GDPR affects all UK businesses who process any information about EU citizens meaning the way you operate must comply with this new legislation. Any organisation that collects data, online and offline, must have clear policies and procedures to protect personal data and adopt appropriate technical and organisational measures to remain compliant. Under the GDPR, the ICO can impose fines of up to 20 million Euros or 4% of group worldwide turnover (whichever is greater) against both the data controller and data processor. We will ensure your business meets and passes the requirements for GDPR compliance relating to IT asset disposition.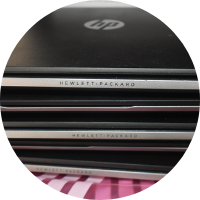 WEEE - Waste Electrical and Electronic Equipment Directive
Intelligent Servers is fully licensed to deal with all types of electrical waste (WEEE) and any data-bearing devices. It is important you ensure you only dispose of your waste with a fully licensed company. We are licensed by The Environment Agency and authorised to carry your waste by way of our Waste Carriers, Brokers and Dealers Licence (CBDL286788) we are also on the legal register published by the Environment Agency and adhere to strict codes of practice in all aspects of dealing with your waste.
✓ Strive to exceed customer expectations and increase customer value
✓ Competent, empowered and engaged employees at all levels
✓ Ongoing focus on improvement

---
.
Contact Us
Realise the optimum value of your redundant IT assets with us. We will carry out a market assessment to give you a clear guide on prices before secure data collection and will look after every step involved in reselling your used equipment. We'll perform all the necessary electrical and functionality testing. By selling your IT hardware to us, you can reap the benefits of not only knowing your end-of-life hardware has been handled securely, and your data was protected, but also retain some of the original value of your investment. We'll then resell your used IT equipment through various channels, one of which is our online store - you will find our service completely transparent. Many clients use our ITAD Service to help fund their next IT project.
We can organise collections throughout the UK and worldwide. We offer flexible collection times, including outside of regular working hours, at weekends and on bank holidays.
You'll find our staff friendly and informative about all aspects of secure IT disposal, computer recycling, WEEE recycling, asset management and hard drive destruction. We will be very happy to help you with anything you need.
.
We're currently purchasing the following equipment:
HPE Gen8, Gen9 and Gen10 Servers and Components
Dell R620, R720, R630, R730 Servers and Components
DDR3 and DDR4 Server Memory
SAS and SATA Hard Drives and SSD's
Intel v3, v4, Silver, Gold and Platinum series Processors
.
Call: 01423 223430
Email: Purchasing@intelligentbrokerage.co.uk
Live chat: Speak to us on live chat!