.
Company Accreditations
At Intelligent Servers, we think accreditations are important to demonstrate our technical knowledge and expertise within our industry whilst building customer confidence and trust in our products and services. That is why we have invested in ISO and Cyber Essentials qualifications to ensure we are working to the highest possible standards in every area of our business.
The ISO (International Standards Organisation) is an independent, not for profit, international organisation who promote worldwide proprietary, industrial and commercial standards. In the United Kingdom, there are currently less than 3,000 businesses who are ISO27001 certified, 12,000 who are ISO14001 certified and 25,000 ISO 9001 certified. With over 2.5 million businesses registered in the UK, ISO certifications highlight the top 1% of businesses that can demonstrate their product or service meets the expectations of their customers.
.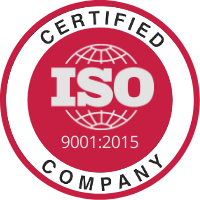 ISO 9001
ISO 9001:2015 specifies requirements for a quality management system within a business. To achieve ISO 9001 certifications, we have demonstrated our ability to consistently provide products and services that meet customer expectations and regulatory requirements. By achieving ISO9001 certification, we have demonstrated our commitment to continuously strive for customer satisfaction.
✓ Strive to exceed customer expectations and increase customer value
✓ Competent, empowered and engaged employees at all levels
✓ Ongoing focus on improvement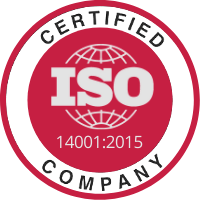 ISO 14001
ISO 14001 is an internationally agreed standard that sets out the requirements for an environmental management system. By achieving ISO 14001, we have demonstrated our commitment to improving our environmental performance through more efficient use of resources and reduction of waste.
✓ Compliance with environmental regulations
✓ Encourage better environmental performance from suppliers 
✓ Proactive initiatives and commitment from leadership to protect the environment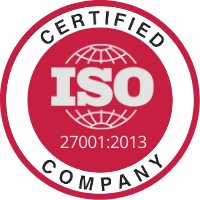 ISO 27001
ISO 27001:2013 specifies the requirements for establishing, implementing, maintaining and continuously improving an information security management system. By achieving ISO 27001:2013 certification, we have proven that we take information security seriously and have identified any risks in our treatment of information security.
✓ Continually examine information security risks taking into account threats, vulnerabilities and impacts 
✓ Implementation of comprehensive security controls to protect customer, supplier and employee data
✓ Ensure the safe management of information security assets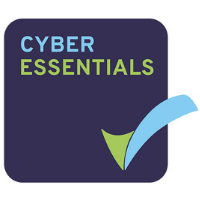 Cyber Essentials
Cyber Essentials is a government-backed certification which helps businesses to protect themselves against a wide variety of cyber attacks. Being Cyber Essentials certified proves that we have taken extra steps to ensure your data is safe by implementing malware protection, stringent user access controls, firewalls and patch management processes.
✓ Heightened protection against cyber attacks
✓ Reassurance that we take your data security seriously
✓ Ability to bid for some government contracts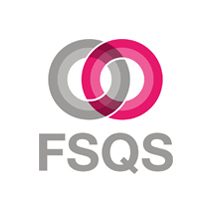 FSQS (Financial Services Qualification System)
FSQS is a community of financial institutions including banks, building societies, insurance companies and investment services, collaborating to agree a single standard for managing the increasing complexity of third and fourth-party information needed to demonstrate compliance to regulators, policies and governance controls.
✓ Audited against FSQS stringent requirements in areas including IT security, operational risks, GDPR and financial health
✓ Reduces the time and money our financial services clients need to spend when qualifying Intelligent Servers as a supplier
✓ Accurate compliance assurance information easily accessible to financial services customers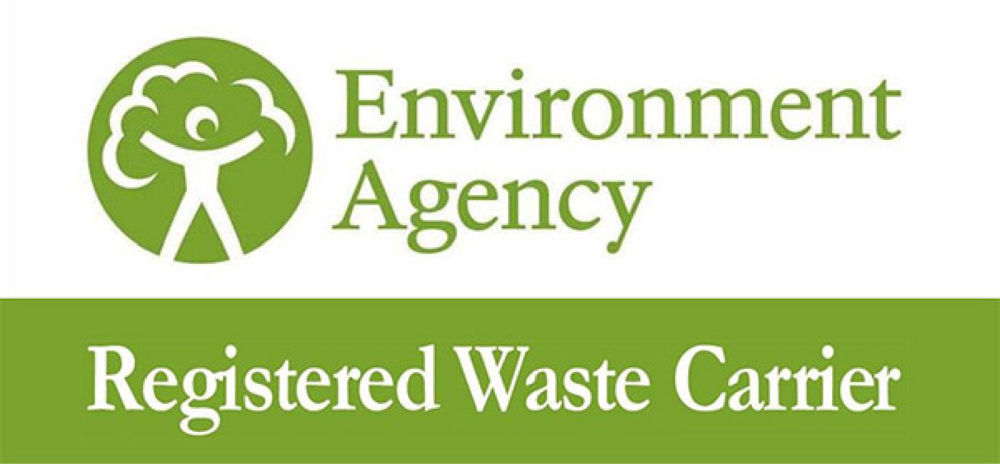 Environmental Agency Registered
The Environment Agency licenses industry, business and individuals to carry out certain activities that have the potential to pollute the environment. We are registered as an upper tier waster carrier, broker and dealer. You can view our certificate here.
.
Employee Certifications
It is of the utmost importance to us that our team are professional technical IT hardware specialists and not just sales people. With such a complex and ever-evolving industry, we invest in our team to pair their experience in IT hardware with industry recognised certifications. Below are some of the certifications we put our team through. 
.
Cisco CCNA
The CCNA (Cisco Certified Network Associate) program offers comprehensive associate-level training and certification focused on the technologies required to implement and administer networking and IT infrastructure. We currently have six employees going through the Cisco CCNA training program.
✓ Data centre design, maintenance and hardware implementation
✓ Router and Switch configuration, engineering, deployment and maintenance
✓ Designing and building infrastructure that addresses security issues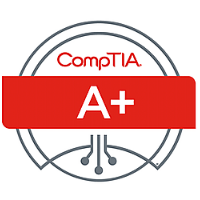 CompTIA A+
A number of the Intelligent Servers team are CompTIA A+ certified and are going through certification. CompTIA A+ certified professionals are proven problem solvers. They support today's core technologies from security to cloud to data management and more. CompTIA A+ is the industry standard for IT professionals in today's digital world.
✓ Windows, Mac, Linux, Chrome OS, Android and iOS
✓ Configure PC, mobile and IoT device hardware
✓ IT infrastructure, networking, data storage, backup and recovery
Awards
As one of Europe's leading suppliers for refurbished IT hardware, we have been recognised for our acomplishments in providing quality products and exceptional customer service.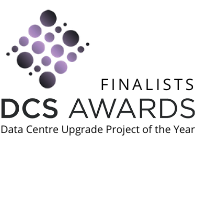 DCS Awards: Data Centre Upgrade Project of the Year Finalists
The DCS Awards aims to celebrate and recognise exceptional projects, innovations and individuals within the data centre and IT industry. We were finalists in the 'Data Centre Consolidation/ Refresh/ Upgrade Project of the Year' category. The nomination comes from the March 2020 project where we rapidly supplied eight Dell PowerEdge M1000e Enclosures each housing sixteen Dell PowerEdge M620 Blade Servers resulting in a total of 128 Blades to a video conferencing company as lockdown hit the UK.Our quality, speed and technical knowledge meant the company was quickly able to increase the network capacity and bandwidth as video conferencing popularity boomed. You can read the full case study here.